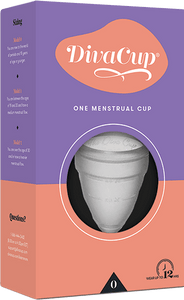 Diva Cup Menstrual Cup Model #0
If you are new to the world of periods, 18 yrs. of age or younger.
Model 0 is designed for you!
Tired of carrying your pencil case to the bathroom?
The DivaCup can be safely worn for up to 12 hours to get you through the school day.
Comfortable, reusable, and eco-friendly. Smaller than DivaCup Model 1 by 1/8th inch in diameter.
100% healthcare-grade silicone. Latex, BPA, plastic, dye and chemical free.