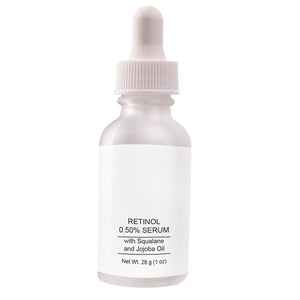 Retinol 0.5% Serum by Escential Beauty
Retinol 0.5% Serum by Escential Beauty
A Vitamin A infused serum that improves the appearance of fine lines & wrinkles, Skin textures, and tone.  Best for maturing and acne prone skin.
Paraben Free / Vegan / Gluten Free / Kosher
Net Wt. 28 g / 1 oz.
Directions: Massage 3-5 drops onto a clean face and neck, followed by your preferred moisturizer. Start off using 1-2 times per week and increase gradually if your skin can tolerate more frequent use.